Click on images for full-sized view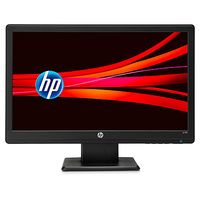 Only 2 Left In Stock! Buy Now!
Read product overview
View specifications
Send to a friend
http://www.techforless.com/cgi-bin/tech4less/A5V72A8?mv_pc=amzwishlist
PRODUCT CONDITION & PRICING
New - Open Box

2 Left

• Original manufacturer condition
• Includes accessories
• Manufacturer warranty

New - Open Box products are in original manufacturer condition, include accessories, and carry the manufacturer warranty.
Manuals and software might not be included, but can usually be downloaded from the manufacturer.
These items can be in the original manufacturer box or repackaged for protection during shipping.
Save
17%
Compare At $93.43
$77.97
19in Ws Lv1911 1366x768 3m:1 5ms Blk
---
View specifications
You May Also Like
HKC
HKC N1812-13W 18.5-inch Widescreen LED Monitor - 16:9 - 720p - 1000000:1 - 5 ms - 200 cd/m2 - White
Read More
$101.49
Hewlett-Packard
HP NM360A8 19-inch Widescreen LCD Monitor - 1440 x 900 - 5 ms - 250 cd/m2 - 3000:1 - USB Hub - DVI-D, VGA
Read More
$130.97
Acer
Acer ET.XX3HP.004 18.5-inch Widescreen LCD Monitor - 1366 x 768 - 10000:1 - 250 cd/m2 - 5 ms - VGA
Read More
$145.49
The Tech For Less Promise:
Join the over 1 million satisfied customers we've been serving since 2001. We inspect and test all of our products to ensure it meets the manufacturer quality standards. We have a 30 Day Return Policy and every product has the Manufacturer Warranty against defects. If there does happen to be an issue, we will work with you to make it right!
Read full terms of guarantee
Contact Us
1610 Garden of the Gods Rd.
Colorado Springs, CO 80907
Sales: 1.866.880.1230

Operating Hours
Monday — Friday
Outlet Store:
9:00am to 6:00pm MT
Phone Inquiries:
8:00am to 6:00pm MT
Testimonials
Excellent! The tablets were in pristine condition, worked very well and are quite reliable. Packing was well done. ...
Howard C. - Apr 17th 2014
Read more